What the third eye is, how to activate it and how to know if it is activated.
The pineal gland (also called the epiphysis) is a small endocrine gland linked to the third eye chakra. It is located near the center of the brain. If you draw a line through the head between the ears and then another line from the center of your forehead right between the eyes, slightly above the root of the nose, that is where it is located. Energetically, this point in the forehead is also the location of the third eye chakra. The pineal produces melatonin, a hormone that is commonly known to affect the wake/sleep pattern. Most of the brain is isolated from the body by the blood-brain barrier, however the pineal gland is not. It is about the size of a pea (8 mm) and red-gray in color.
How to know if the Third eye is activated
Physically speaking, if the third eye is active, it will help greatly in balance our well-being because it controls the various bio-rhythms of the body and works in harmony with the hypothalamus gland which regulates the body's hunger, thirst, desire to do things and the biological clock. When the third eye / pineal gland is activated, it can be felt as a pressure at the location of the third eye chakra in the forehead and/or as a pressure at the location around the pineal gland in the brain, which would feel like the base of the brain, even though it is actually located more towards the center than the base.
Energetically you will begin to experience a wider frequency range of reality. There are beings operating on frequency ranges outside of our normal range in the same way as our hearing is limited between 20 hz to 20.000 hz, but there still exist sound much much higher than that. When young children see these higher dimensions and talk about what they see, it is usually dismissed as a "lively imagination" by the parents. Some of the beings have the ability to appear in any form they like and often chose a form that gains trust in the child or even adult.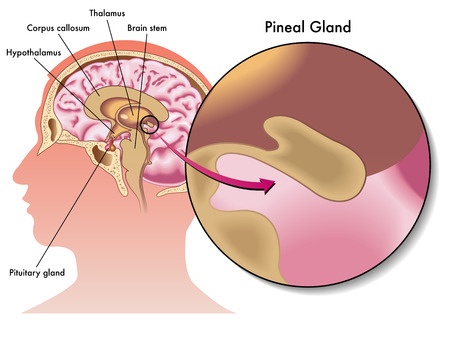 Inner experiences of Third eye activation
When using techniques for third eye activation such as focus and meditation, if we continue doing it repeatedly and patiently, sooner or later we will start noticing a couple of things. It can be inner sound, or inner light, images or visions appearing like on a screen. The sounds are usually in the form of single or multiple tones (not to be mistaken for tinnitus) of various pitch and some times in sequences, instruments, drum sounds, thunder, bird song et.c. In regards to what we see, it can be a white light or lights of other colors, some times steady and some times swirling, images of various things, people we've never seen before et.c. In meditating on the third eye for the purpose of activating it, we should not focus on or analyze what we see, but continue to have a steady gaze though the center. We should not get excited about the phenomenon as it brings us out of the focus and activates the analytical mind trying to find meaning. If there is a meaning it will make itself known automatically at a later time. In regards to the sounds, they are incredibly beneficial as it is higher energies transforming down to a form that we can experience and can clear out inharmonious vibrations which means energy blockages which can express themselves as problems on a mental, psychological or physical level. Often more than one of the three. The sound will usually seem like it is coming from a particular direction but don't try to find out where the sound comes from. It comes from within. Experience it.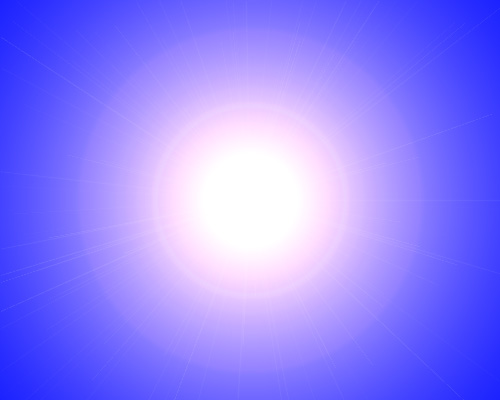 Methods for Third Eye Activation
It is usually recommended to sit in a comfortable position. The spine should be as straight as you are comfortable with and eyes closed. You can sit in a chair, couch or even on the floor if you are comfortable with that.
Keep a relaxed, yet steady focus on the location of the third eye between and slightly above the eyebrows. If you want you can at the same time focus on your breathing. You can also use your natural breathing as a reminder to keep your focus on the third eye, as it is very easy to drift off and start thinking about other things. The biggest part of the training will be to gently bring back the focus as the mind wonders off. You will notice that you'll be able to keep focused for longer and longer periods of time.
After 20-30 minutes or so you can stop focusing and just let go completely. An extended session can include that you afterwards lay down and allow yourself to drift to sleep. It is possible to experience out of body experiences and lucid dreams this way because of how you increased your awareness and focus during the focus which will usually remain to a larger or lesser extent and time.
By this I am referring to brainwave entrainment. As brainwave entrainment automatically guides your brain to relax deeper and deeper all the way to the meditative and expanded state called the "Theta state", dominated by Theta brainwave activity, your left and right hemisphere of the brain will also be synchronized and start communicating with both each other and a larger part part of the brain a lot more than in your normal daytime awareness. In turn, as a result the third eye will start getting activated. There are also certain frequencies of sound that the third eye resonate to, like in the case of chakra tuning bowls made by Tibetan monks for this purpose. These bowls have been sonically measured and the third eye frequency located.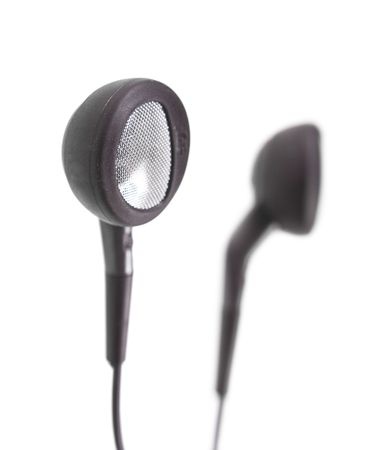 Using Theta brainwave entrainment combined with third eye frequency is very effective, especially, or even for those who can't seem to do meditation. For this purpose I have produced the MP3 named "432 Third Eye" that you can download  or  read under more about chakra tones page based on a 432 hz chakra tuning principle found in such Tibetan chakra tuning bowls described above.
You can combine method 1 and 2, by doing the focus technique while using the audio track. It is very effective.
432 Hz: The Harmonic Key of the Universe
The true original 432 Hz tuning shows amazing effects. Study shows physical and emotional healing.
7 minutes from "432 Chakra Balance", the full 50 minute version goes through the entire chakra system.
Get in tune with the cosmos and balance your chakras
The standard instrument/concert tuning is A=440 Hz. Pythagoras talked about the "music of the spheres" where instead 432 Hz was the correct tuning. We find the "432" everywhere, from planets, biology, to natural  and cosmic cycles et.c. The current 440 hz tuning is not related to such things at all. It is now discovered since a couple of years how to correctly tune the chakras where the 432 Hz turns out to be the crown chakra frequency and the other chakras line up perfectly with this tuning scale. A scale our music should be tuned to, but isn't anymore.
I've been researching this field and unlike most things, this turned out to be something very real, that actually works so good that I'm afraid to express myself about it because you might think I'm exaggerating.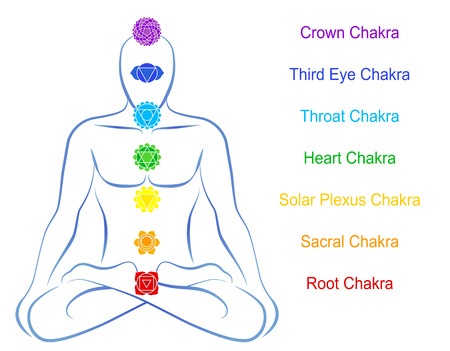 432 Hz Weaved into the cosmos
Pythagoras (570 – 495 BC) was a greek philisopher, mathematician, astronomer and scientist. Credited for originating the "music of the spheres" theory which states there are musical intervals (mathematical ratios) found in the distances and sizes of the planets and how they moved around one another. Gave name to the the Pythagorean Tuning scale which turns out to produce the A=432 Hz! "But how did they tune instruments in a precise way when they didn't have tuning forks or even sound measuring?". They still had math. They could take a certain material for a string, or for a tube and give is a precise tuning by cutting it very precisely and then making it sound. Also, keep in mind that the Pythagorean Tuning scale is mathematical. Even if it would be hard to tune instruments exactly down to what is 432 Hz today, 432 Hz was still mathematically the tuning scale they went for and which we can use today.
The diameter of the moon is precisely 2160 miles which is exactly 432 x 5. The diameter of the sun is 864.000 miles which is 432.000 x 2. 432 is also found in the patterns of planet orbits etc. Just informing about all of that is a project of it's own.
According to Ananda Bosman who is a international researcher and musician, archaic Egyptian instruments that have been unearthed are largely tuned to A=432Hz.
If you want to find the secrets of the universe, think in terms of energy, frequency and vibration.' ― Nikola Tesla
Jamie Buturff (sound & Rodin coil researcher), found that Tibetan monks used 432 Hz tuning in their hand-made tuning bowls for chakra tuning. Jamie measured the Tibetan singing bowls using a Korg tuner and discovered that the bowls were harmonic to the 432 harmonic scale.
The original stradivarius violin
Was designed to be tuned to 432 Hz.
Jamie Buturff says "432 Hz tuning touches the full 12 scale octave overtones of all music in creation. 440 Hz only touches 8 octave overtones, leaving out a complete section of resonances of the universe".
Several decades ago when Nike wanted to come up with the optimal golf ball they input all the various parameters of golf ball design into a computer. The result was that 432 dimples gave the least air resistance and most distance. They understand this gives the optimal harmonic performance. The ball used by Tiger Woods today.
These are just extremely few examples of what you find when you look into the 432.
Study shows amazing effects
As mentioned before, Jamie Buturff found that Tibetan monks used 432 Hz tuning in their hand-made tuning bowls for chakra tuning. Jamie measured the Tibetan singing bowls using a Korg tuner and discovered that the bowls were harmonic to the 432 music scale. But even before this, Jamie already had come up with these same frequencies. This confimred his own conclusion. The ears are connected to all of the meridian points and all of the chakras simultaneously. This is why it works playing these frequencies as sound through headphones or speakers.
In 2011 the Centre for Biofield Sciences in Pune India concucted a study based on research and the 432 Hz based chakra sounds by Jamie Buturff. You can read the study here. Their study concluded that from playing these tones to the participants in the study, their mental and physical health improved drastically during a period of only 7 days from only listening to each frequency a couple of minutes.

The Tibetan chakra bowls were found to resonate completely with the 432 Hz scale.
Even purer than Tibetan 432 hz bowls

When there is a human factor involved in creating an instrument, like in this case we are talking about the Tibetan bowls mentioned earlier, tuned to 432 Hz, there are several factors involved that, even if it sounds amazing, will make it one or two hertz off every now and then. The purer the sound is, the more it will look like digitally generated sine waves (tones) when it is recorded and viewed on a monitor. A digitally generated sine wave is of course always 100% pure and 100% in tune.
From researching this I have, by using the 432 Hz chakra scale, used all the elements of it to create a perfect harmony in a way that the singing bowls can't quite get to. These multi-layered digital audio tracks creates a perfect harmony for each chakra. Nothing was left to chance when creating them, with everything in perfect balance and timing down to the microscopic details, because this really deserves it.